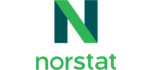 Norstat is starting operations in France by opening an office in Paristhat will be led by Marc-Antoine Jacoud as being appointed Managing Director of Norstat France.

Marc-Antoine Jacoud brings thirty years of experience in the industry, including six years as the Managing Director of Research Now for Southern Europe. Before that, he held executive positions at Ipsos, Research International (Kantar) and BVA.

"I'm truly delighted to join Norstat and to establish our presence in France. This entrepreneurial project fits perfectly with my strong desire to develop a new company in the market research industry. An industry that I have an in-depth knowledge of", says Marc-Antoine Jacoud "Our goal is to become a key player in France by offering all the state-of-the-art solutions that Norstat has already established successfully in other European markets".

For Norstat, France is the 12th country in Europe with local operations. "With the hiring of Marc-Antoine, an experienced industry leader, and the build-up of a full team, our commitment to the French market is strong. We build much more than a sales office.", says Knut Aasrud, CEO of Norstat Group. "A full team with local project managers, scripters and client executives is the foundation for our relationships with local clients and for delivery of our premium services. The new operations will also help us grow our existing online panel in France and develop new services based on it". Norstat's French online panel counts 39,500 members and has an average response rate of 45%.